Originally posted on November 12, 2014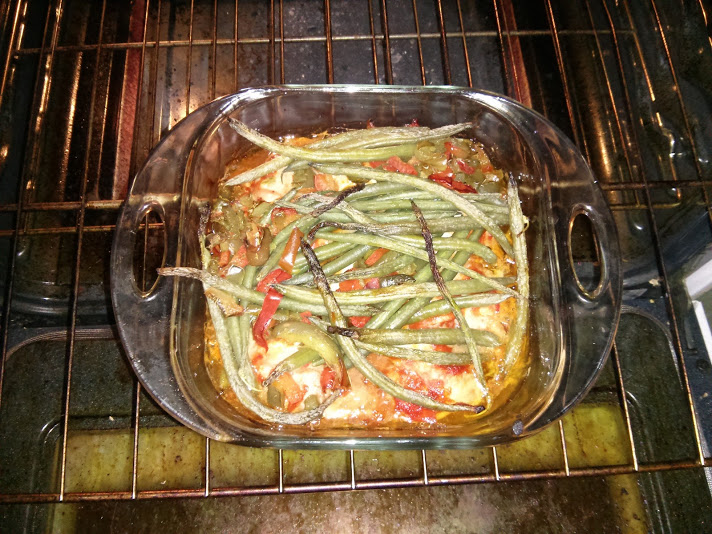 I love food. I love cooking. I look at cooking as an artful science. When I'm making up my own recipes, I don't generally measure stuff, I just toss it all in and hope for the best! Even better if I can make an entire meal in one pot! I intensely dislike washing dishes. Our dishwasher broke and it's not in the budget to get a new one right now.
This past Sunday I was rummaging in the freezer looking for curry powder (I keep surplus spices in the freezer) and discovered a package of chicken thighs that I had completely forgotten about. I love it when that happens :) So, while I was making curry pumpkin soup, I took the chicken out to thaw for supper.
The pumpkin soup was also kind of an accident as well. I had made some a few weeks ago and froze it, and I had also frozen some fresh pumpkin at the same time. Frozen squash soup, and frozen pumpkin mash both look kind of the same, and I hadn't actually written on the freezer bag what it was inside, sooooo...When the pumpkin had thawed, I discovered it was pumpkin mash, not the soup, so I had to make soup! And in case you didn't already know, pumpkins are a squash, so the recipe in my collection for curried squash soup will work with pretty much any ol' kinda squash.
Here's what our Sunday dinner looked like, and there was leftovers for Monday lunch. (cook once, eat twice...even 3 or 4 times in the case of the soup)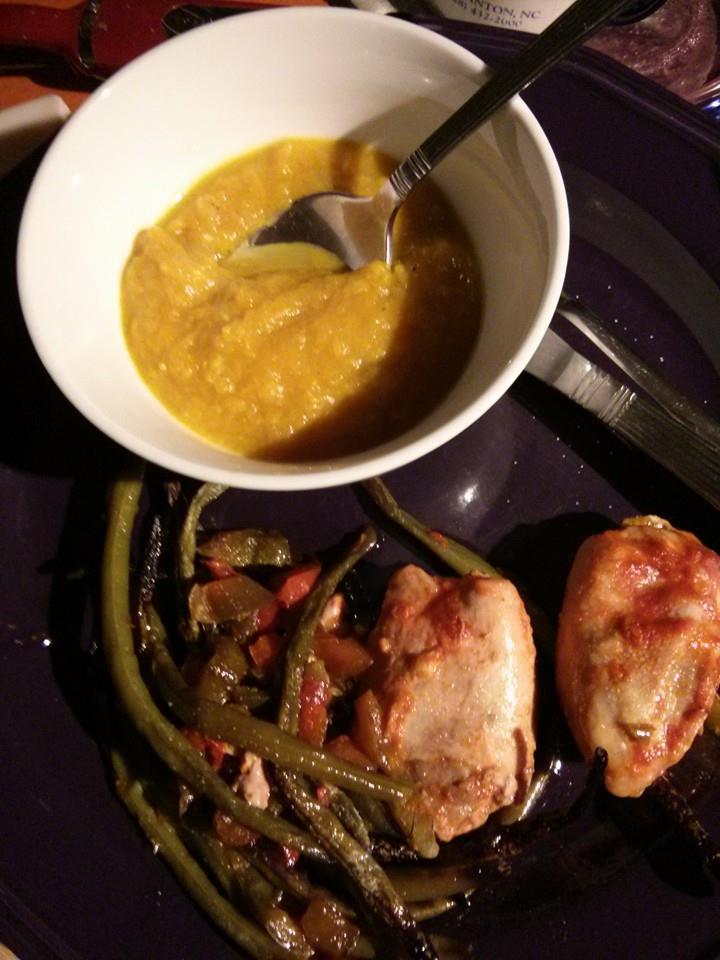 Here is the recipe for the Maple Sriracha Chicken