Originally posted on July 28, 2015

Ugh...actually, I wish it would storm, then maybe the temperature would go down a bit! It is soooooo hot out there! We have extreme heat warnings for the next few days, and I am so glad we have air conditioning. I don't like sweating! We had some rain Saturday evening, but it's so hot we could really do with a lot more.
I just had a knock at my door, it was the postal carrier with all sorts of goodies for me! I'm doing a couple of shows, one in August and one in October, so I ordered a booth banner, a car door magnet, and a pretty awesome tote bag with my logo on it. Because one can never have too many tote bags, especially with their very own cool logo!
Check them out!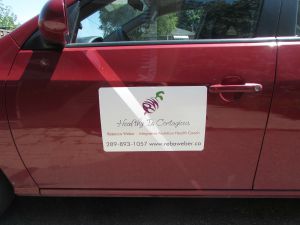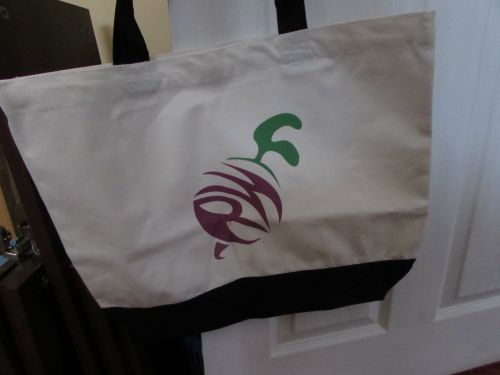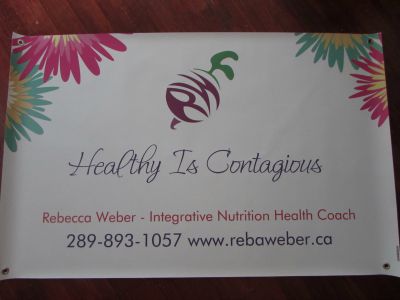 I also had ordered
The Blue Zones Solutions
book with an amazon gift card I had from doing Ipsos polls online. The Blue Zones is part of what I'm basing my August "Healthy Community" workshop on. I also got The Headstones CD Love & Fury. Because Hugh Dillon. I love the Headstones, I sadly do not own (until now) any of their CDs. I'm not quite sure how that happened. I love all of them and could listen to them all day. Thank goodness for YouTube! I'm not always all business, I need some music and recreation too yanno!
Speaking of recreation, I stopped at SportCheck at the Oshawa Centre on Sunday just after brunch because I need to get myself some gloves for the Warrior Games next weekend. I cut the tip of my right index finger off on Friday morning with my brand spankin' new mandolin (which I got on sale for half price at Kitchen Stuff Plus last week). Yes, that hurt like crazy, and I think trying to lift heavy rocks with a gaping wound on my finger may not work so well. So I need a glove. But I couldn't find one, what I did find was 2 pairs of Vibram 5 Finger shoes for only $23 each, marked down from $89! Howzzat for shopping?
I have 3 new recipes to share with you today as well. First up is
Strawberry Rhubarb Pie
. It is gluten free, and paleo, if you do dairy. The pastry is really easy, and most like traditional pastry that I've done so far.
Next is a lovely
Raspberry Goat Cheese Coffee Cake
that is also gluten free, (d'uh! of course!) and paleo if you do dairy. This is goat cheese, so if you are cow dairy intolerant, you may be able to do goat cheese, as the lactose and proteins are a bit different.
Finally is a new
Spinach Chicken Salad
recipe that I came up with because I had some extra baby spinach in the fridge that needed to be used up. This recipe includes Paleo Mayo, which you can either make yourself at home, or buy the
Primal Kitchen's Paleo Mayo
. I find this to be pretty expensive, so making my own at home is much more affordable.
I hope you're all having a safe and healthy summer! Stay hydrated, stay cool, and send me an email to rebecca@rebaweber.ca if you'd like to set up an appointment for a free health consultation, or comment below if you have any questions about my recipes or just want to say Hi! I always enjoy hearing from you.