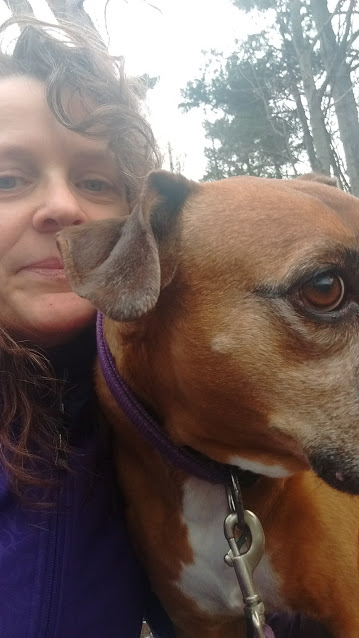 I am so sorry for not being very good at this blogging thing! No excuses, I just had nothing in my brain that needed to get out I guess! ????
I have been busy however making a few changes here and there to my website. I've "upgraded" and was able to add my recipes back in! Yay! WooHoo! I missed having my recipes on here. Can you believe I had to have them all printed off and on paper? ???? How crazy is that? LOL! Check them out, if you hadn't noticed the new Recipes link on the menu bar up there.
I know my front page is looking really messy as well. Along with the recipes app on the upgrade, it now has a spot on the front page for visitors to subscribe to my newsletter, rather than have it stuffed all the way at the back page. Now I've got this big purple banner thing that looks sort of ugly. Don't get me wrong, purple is my favourite colour, and it is preferable to the blurred out image that came with the place, but it does need some sprucing up, doesn't it? I'm working on it! I'm not a website designer though, and only have between 5am and 6am, and evenings after work, to work on it.
I've also been busy on weekends going out and being social and stuff. Imagine that! This past weekend I spent Saturday visiting with friends and family, in that order. And then Sunday I spent with other friends at the Green Living Show. That was fun. We got lots of free samples of things, mostly drinks like kombucha, coconut water, blueberry juice, and olive oil, because we're all paleo AIP foodies, and there wasn't much of the food that we could sample. I was looking at a few things though saying "oh why not just re-introduce ALL THE NUTS at once?" But I did buy myself a nice big bag of cricket powder, so I can make lots of "Tastes Like Breakfast Bars" They are seriously tasty! And entirely AIP compliant. I offered some to my nephew and niece a couple of weeks ago when we all went to Toronto Comic Con, for some reason they wouldn't eat them! There's bacon in them, and they wouldn't eat them! Apparently, they don't like eating bugs. Hmph! Weird kids.
I've also been thinking up lots of new recipes to try out and add to my site. I think you will like them, as soon as I get to test them out a couple more times of course, and nobody dies! ???? I did release a new recipe for crackers exclusively to my newsletter subscribers last week. If you would like this new recipe, subscribe to my newsletter, and then send me an email to rebecca@rebaweber.ca to let me know you've subscribed then I will send it to you. To keep it exclusive to my subscribers, I won't post it to my site for 3 months. That'll give you all a chance to test it out and let me know what you think. I quite like it, as did my Mum. But we may be slightly biased.
I have so many things going on in my head…I also will be developing some webinars, as soon as I can figure out the technology, and some live workshops, now that I have the proper commercial insurance that venues require in order for me to rent their space. I should be able to host some here in the party room of my condo now that I have that. They wouldn't let me use the room for business unless I had commercial liability, as well as professional liability. So that's done! I'm ready to rock!
I have also been working on some freebies for website visitors, which is what prompted the upgrade. I needed more functionality to be able to offer you freebies just for dropping in to see me. I hope to have that up within a couple of weeks…I have a few days this weekend I think to work on it. The only plans so far are to work on my website, and to go visit a new paleo bakery that's opened in Toronto. Can you imagine!? A PALEO BAKERY! Not just "gluten free", but PALEO! I'm quite certain I will be in heaven, not having to worry about cross contamination, and being able to talk to people who "get it". Yanno? I get tired of trying to explain to people why I won't eat gluten free pizza. Or gluten free bread. Or gluten free anything really. I love hanging out with my paleo friends, I don't have to explain my food needs and choices to them.
How about you? Do you have people to hang out with and talk to about food who "get it"? Who get why you can't eat gluten…or heck…who even know WTF gluten is? It's a tricky one, isn't it? If you ever need an ear, I've got 2! Let's set up a time for a no charge consult to sit and talk about you, your autoimmune disease, and how my programs may help you. I know it's not easy. I struggled for decades, and still there are bumps in the road. I have managed to put my autoimmune diseases into remission with just diet and lifestyle alone! It may be possible for you too. We'll work together to find what works for you. I can customize a program, just for you. Weekly appointments, twice a week, every other week…whatever works for you! We'll figure it out. Together.
Let me know what you've been up to in the comments below. If you're one of my newsletter subscribers and you received my recipe and you've been able to test it, let me know what you think! Next up, I'll be creating something to put *on* the crackers!